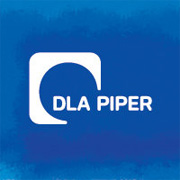 I am happy to announce that global law firm DLA Piper is now distributing its legal publications on JD Supra. And with more than 4,000 attorneys in over 30 countries, the firm is publishing a tremendous amount of legal expertise on a variety of topics. We're happy to have the excellent content!
You can read latest DLA updates and advisories on the firm's main portfolio page, or by visiting any of its practice groups also available on JD Supra, such as:
…among others. (A full list of practice group portfolios is available on the main DLA Piper firm profile. Check in often, content added daily.) Already we've seen interesting work pass through our site, including:
What Supreme Court's Myriad decision means for biopharma companies, by partner Lisa Haile
"Venture Capital Fund" Flowchart for Exemption Under the Investment Advisers Act of 1940, by Asher Bearman, founding editor of the Venture Alley blog
SEC continues to focus on "fair value" practices of investment advisers, by Patrick Hunnius, senior counsel, and Nicolas Morgan, partner
Leaning In or Falling Down? Implicit Sex Discrimination and the Good Employer, by partner Amy Beckstead
and the second edition of the magnificent handbook: Data Protection Laws of the World (which, at time of writing, is in the top 25 posts for the month on JD Supra!)
"I have always loved working with the amazing content our lawyers produce – and it has been really fun and gratifying to see it now reach a new audience. Also, the information provided back to the our department and the lawyers is invaluable…" – Molly Porter, digital communications and content strategy at DLA Piper
Oh, and of course, DLA Piper attorneys are making the connection between JD Supra and LinkedIn so that as their own publications are posted on JD Supra they are also announced to their network on LinkedIn. Takeaway: connect with the DLA attorneys you love to read directly on LinkedIn to get their ongoing legal perspective and commentary on issues of the day.