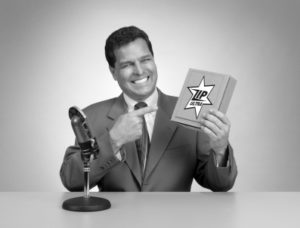 Yesterday, legal marketer extraordinaire (and Barger & Wolen CMO) Heather Morse invited Paul Ryplewski and me to lunch with a handful of her firm's blogging attorneys. I tend to over think things and, as I collected my notes for the roundtable, I had an over-thought about marketing that might deserve to be repeated here.
As I see it, technology has given rise to the empowered amateur. (My wife and her design geek friends have a label for this when they see it in action: "Fun with Photoshop." Translated: just because you have a copy of Photoshop and know how to use it, doesn't mean you're a designer.) Likewise, just because you host a blog doesn't make you a publisher. Just because you have an expensive camera and an Instagram account doesn't make you a photographer. Professionals cut their teeth over time, learn their skills, develop their talent, and with the help of teachers and mentors become designers, photographers, publishers, musicians, engineers, what-have-you.
Don't get me wrong. Most "amateurs" are extraordinarily talented in some other capacity – and such is the case, in my view, when it comes to "legal marketing" today. Technology has given rise to a situation whereby often lawyers (incredibly smart, well-trained professionals – many of the very highest calibre) are given the keys to their own marketing kingdom and told: go forth and prosper. The assumed goal: learn the tools and you will be able "to market yourself."
But my point (and I suspect it is a painfully obvious one to professional marketers) is this: to think that "marketing" means "to market yourself" is to misunderstand the task at hand.
Yes, marketing by its very nature is and always will be self-promotional, but you don't succeed at it by being self-promotional. More true today than it has ever been before.
Your initial focus should not be you, but the "market" in the word "marketing." To be a good marketer is to go to great lengths to understand your marketplace – its problems, needs, challenges, and buying habits – and then to calibrate your efforts to fit into that world.
An amateur marketer publishes/shares/promotes what he/she hopes his clients and prospective clients want to hear (and ultimately buy). That's not marketing, that's wishful thinking. A professional marketer gets to the very bottom of what makes his/her clients tick and then inserts his/her product or service into that world, seamlessly, in a way that – when it works – is hardly anything like what we generally consider promotion. (This is why smart people say things like: on social media, before you start talking, listen.)
I could go on, but that – in a nutshell – was my thought on marketing. It's the kind of thing that appeals to me (in my capacity as a "Content Marketer" for the legal world), because it's what editors do, too. The best editors reflect the interests and concerns of their readers – and that's why their output continues to be read. Before you learn how to use a tool (tactics), you should learn the how and why of using that tool (strategy). I suspect Heather feels the same way, because lunch was a blend of strategy and tactics, with Heather leading the way on sharing some good thoughts with her attorneys.
But lawyers are busy people and want to know, in bullet form, what exactly they should do next. So, in a nutshell: take the time to understand your market. Use technology to help do this. Then, and only then, act accordingly. A few examples – each of which I would suggest to the attorneys in your firm:
Look at your analytics. They'll take the guesswork out of what interests your market. Technology can tell you exactly what interests these people.
Once a month, look closely at which of your articles did well, and which did not. Look for patterns and trends. Try to figure out why (lots of shares? Means it struck a common chord. Pick-up by another blog or press outlet? etc.)
Escalate the content that does well. Write another post on the topic. Turn it into a series, a webinar, a video, a stand-alone blog of its own. (All of these are options, depending on how big the reception, and how much you want to be known for this topic.)
Look at the searches that drove people to your content. Why are you being found? These keywords are, among other things, a pretty clear expression of what interests your readers right now.
Look at who is coming to your work – which companies? which subscribers? which networks? All of it valuable insight into the current interests swirling through your marketplace.
Ask your clients what they want to know about. Think how pleased they'll be to a) see you care, and b) read your thoughtful response.
Read industry periodicals with an eye to how editors frame the issues.
Rely on your own insights. You know your clients and what makes them tick. Don't go looking for something else to write about; write what you know.
Join active LinkedIn groups populated by professionals in the industries you serve. Listen to their conversations in those groups.
Once a month, measure who socially shares your written work. What are they saying? If a share leads to conversation, be pleased with the compliments. Use the negative comments as fodder for your next writing assignment – you know what your audience cares about…
I could go on, but what do you suggest? Drop me a line regarding how you gain best insights into your market? I'll share it here or in a next post on the topic…